OUR CLIENTS TRUST Us,
They RELY On Us,
And They REFER Us.
Isler Northwest LLC is a locally-owned firm of certified public accountants and business advisors located in Downtown Portland, Oregon. Through strategic alliances, we extend our service reach to clients in neighboring states and from virtually one end of the globe to the other.
Isler looks out for us in ways that have really improved our profitability. They trained us in the use of computers and software, and when new software comes along they think will benefit us, they pass it on. One software program they recommended cost us $250 and saved us $40,000 in taxes. It's our success, but it's their success, too.
Financial Planning Assistance
With so many providers of these financial products and services having a vested interest in the related outcome of what they offer, Isler professionals serve as an independent resource to help you find solutions to complex financial planning issues. We have objective relationships with a number of independent financial planning professionals, and we combine our own objective guidance with the expertise of independent professionals to help you understand and choose what's right for you.
We've been with Isler for years. Funny, I've always had the feeling, always been treated like I'm their only customer. And as we've changed and developed new products, Isler has grown with us, offering a wide variety of services and the nicest people you're ever going to meet.
Retirement Planning
Isler Northwest's professionals are skilled in helping you develop and implement tailor-made retirement planning strategies designed to help you reach your personal retirement goals. We take a comprehensive look at your personal wealth protection and preservation goals and integrate them with sound estate planning and personal financial planning strategies.
The fact that they are locally-owned is also important. We get personal attention without any add-on for national office overhead. Plus – we know that the people we are working with today will be there tomorrow.
Business Valuation
We have the expertise, resources, and experience to help you approach any valuation transaction confidently, whether you are buying or selling a business, issuing shares for service, admitting or redeeming a partner, planning estate or gift affairs, or any number of other circumstances requiring valuation assistance. Our valuation expertise will enable you to structure transactions in ways best suited to your goals.
I trust the people at Isler, both the partners and the staff. They keep me out of trouble by making sure our financial statements are accurate and our record keeping up-to-date. But the really nice thing is – they're working to help us succeed. It makes me feel safe to know someone is looking out for our business.
Awards
---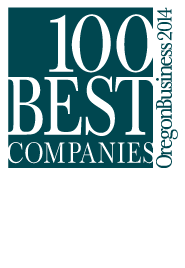 Isler Northwest is pleased to be a multiple-year honoree in Oregon Business Magazine's 100 Best Companies to Work For recognition. This prestigious recognition is the result of a statewide survey conducted by Oregon Business magazine. The survey considers a wide range of human resource policies and practices followed by the companies surveyed.
The survey encourages employee participation. We are pleased that Isler NW has been repeatedly included among Oregon's top ranked employers.
Isler's focus on the importance of balancing work and family is evidenced by our having been awarded the distinguished state-wide Families in Good Company Quality Seal of Approval. At the same time, Isler was separately selected for a Special Recognition Award for "excellence in flexible work arrangements". Recipients of the Families in Good Company (FGC) Award represent the best family-friendly companies in Oregon.
Did you have a good experience?